THE DESIGNER AGNÈS TROUBLÉ IN HONG KONG FOR BOOK SIGNING
UNVEIL UNTOLD STORIES BEHIND THE INTERNATIONAL FASHION EMPIRE

Echoing the brand's 40th anniversary, Agnès Troublé, founder and designer of agnès b., has her very first biography "agnès b. STYLISTE".  In celebration of the book launch, Madam Agnès b. made her presence in Hong Kong on 24th November for her book launch and signing party after her first book tour stop in Tokyo. The book launch and signing party was held at K11 agnès b RUE DE MARSEILLE where she unveiled the multi-faceted world of agnès b. to all her fashion, arts and culture enthusiast-supporters!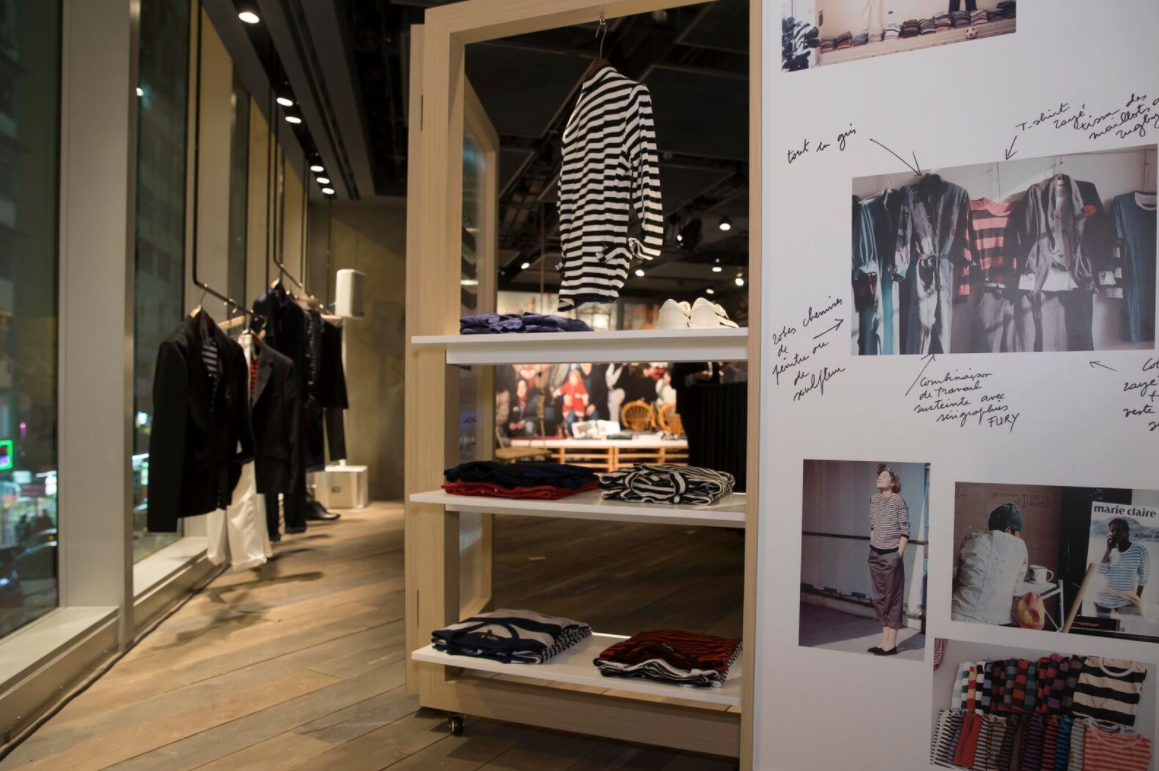 Agnès b. (born Agnès Troublé) was born in 1941 in Versailles, where it encased the memories of her childhood. Growing up in a family with four siblings and later married to Christian Bourgois, Agnès's father always encouraged her to explore music and arts. She joined ELLE magazine as a junior fashion editor, and also worked as a stylist at Dorothée Bis and Cacharel. In 1975, Agnès opened her first shop on rue du Jour in Paris, expanding into men's and children's in 1981. She created her subsidiaries in the Netherlands (1983), Japan (1984) and the UK (1987). agnès b. arrived in Hong Kong in 1995. Today, the agnès b. group has over 300 stores worldwide.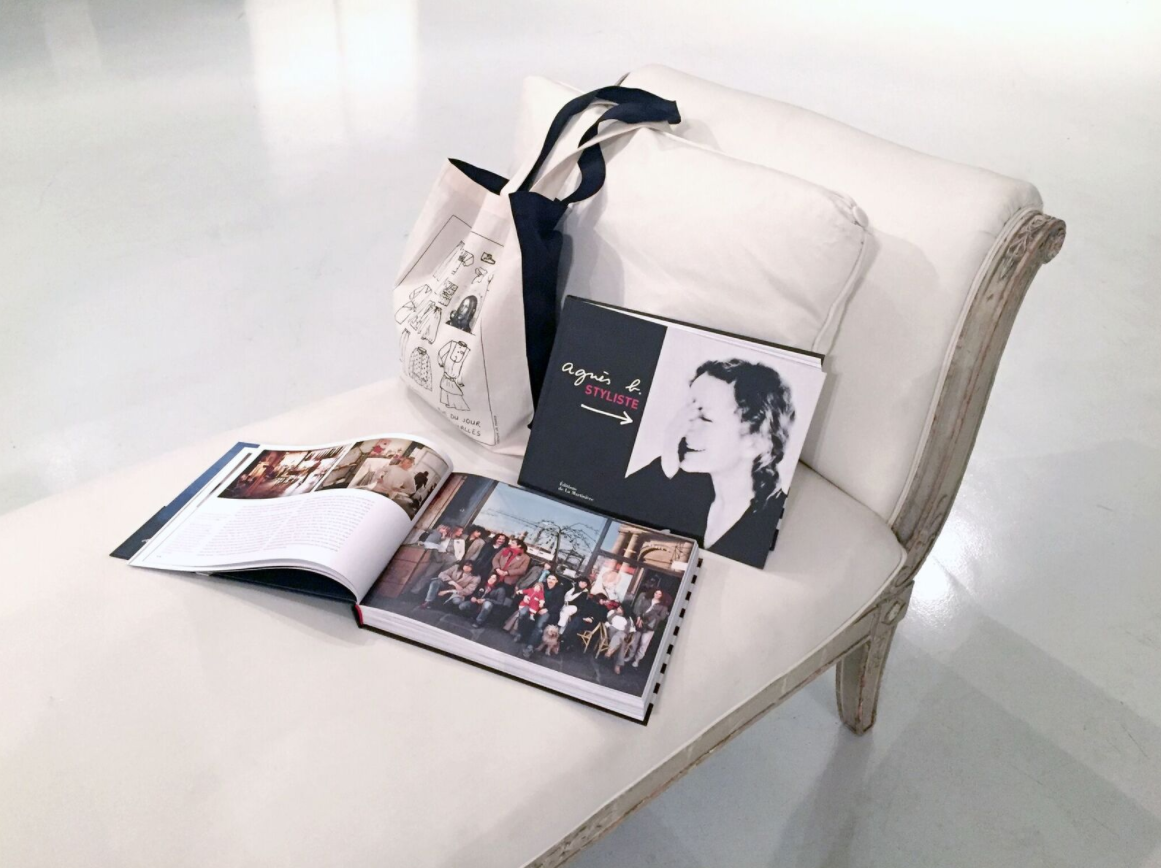 Since the beginning, Agnès has been creating clean yet timeless pieces for every collection, defining her own vocabulary while mixing classic fashion codes with modern chic style. The unforgettable pieces, adaptable to any and all styles of the moment, eventually proliferate into a reputable international fashion empire. "40 years flies by and I am glad to have grown gracefully with my brand.  I feel so blessed to have walked through this journey with all my dear friends, who shaped me, influenced me, moved me deeply," Agnès said, "Working on my biography gave me a chance to look back at many remarkable moments for the brand any myself, and I want to say a big thank you to my team in France, Europe, the United States, Japan, Hong Kong, Taiwan, China – everyone who's been here through it all."
For her visit to Hong Kong, Agnès further, "I do not believe in borders and differences but rather in crossing cultural lines. In every country, I no doubt speak to the same people, with perhaps some of the same desires, who watch the same movies or listen, more or less, to the same popular music. I am delighted to visit Hong Kong again and meet friends who share the same taste and values."
"agnès b. STYLISTE" Pre-launch exclusively in agnès b. stores (Hong Kong/Taiwan)
Agnès Troublé, launches her very first biography "agnès b. STYLISTE", with text and interview by a French journalist, Florence Ben Sadoun. The book unveils the multi-faceted world of agnès b., including her personal work, the behind-the-scene of the house signature pieces eg. the most welcomed snap cardigans, work clothes as well as photoprints etc. it also talks about her as a patron, sponsor of TARA ocean expedition, GALERIE DU JOUR owner, film maker and art collector.
"agnès b. STYLISTE"was launched in France and Japan earlier. Its English version will be officaially launched globally from Spring Summer 2017. This special edition with tote bag and posteris now exclusively pre-launched in agnès b. shops in Hong Kong and Taiwan.
Author     :Florence Ben Sadoun
Size         :280mm x 210mm
Pages      :288 pages
Price        :HK$490 (with complimentary poster and tote bag)
Locations :K11 agnès b RUE DE MARSEILLE and selected agnès b. stores
Apart from agnès b. STYLISTE book launch and signing party, agnès b. Hong Kong started various activations to celebrate the brand's 40th anniversary, including:
– After two months of renovation, agnès b. RUE DU JOUR concept store at Fashion Walk, Causeway Bay was open in June 2016. With a brand new design concept, the new two-floor concept store houses Homme, Femme, SPORT B., VOYAGE, BIJOUX, b. CAFÉ, b. FLEURISTE, I Love Flowers by agnès b. and To b. by agnès b. The shop is designed by Japanese interior designers Yoshida Ai and Tatsuya Nishinaga. The use of white wall and wooden furniture reflects the simplicity of agnès design.
– K11 presented the cross-category FASHION MUSE exhibition that showcases 50 agnès b. ARTIST TEE, including 24 special editions for the 40th anniversary. K11 also joined hands with local trendsetters, including musician Mark Lui, singer Jaymie Cheung and Toby Crispy@Lastbutnotleast to launch the limited edition K11 x SPORT B.TEE.