Singapore, April 11, 2016 - Alibaba Cloud, the cloud computing arm of Alibaba Group, announced today the launch of its 2016 global start-up program, "Create@Alibaba Cloud."
This is Alibaba Cloud's first global start-up program, aimed at championing start-ups and maximizing their potential through Alibaba's comprehensive support network and innovative suite of cloud infrastructure services.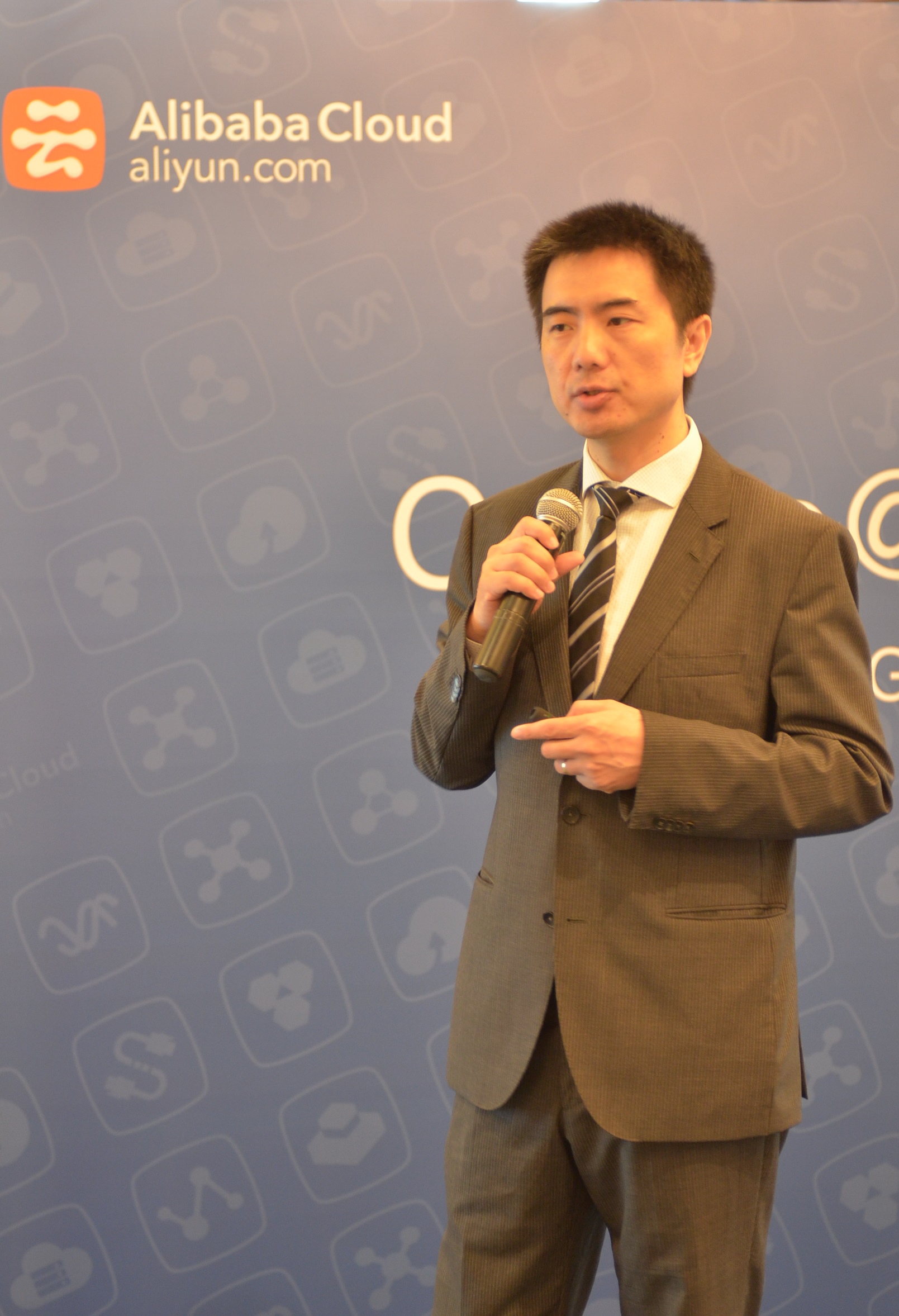 Mr. Sicheng Yu, Vice President of Alibaba Cloud, says: "Our focus has always been to empower our global customers with our cloud expertise to achieve greater global coverage and expansion into international markets. Through our program, we hope to make our sophisticated networking solutions and big-data intelligence also available to start-ups and small enterprises to accelerate their business growth. This is Alibaba Cloud's first global start-up program, expanding from previous initiatives in China and Hong Kong, and we're proud to launch it here in Singapore."
Program Benefits
As part of the program, participants will receive funding for investments into IT infrastructure for the first year, technology training for professionals, tailor-made IT solutions designed by Alibaba Cloud's architects and one-on-one post-sales support, to help the start-ups get their business up to speed and running smoothly.
In addition to offering cloud capabilities, Create@Alibaba Cloud also empowers start-ups with better access to overseas markets and potential connections, which is crucial for those looking to expand internationally. Program participants will receive support through Alibaba Cloud's global start-up partners' network for funding, working spaces, and incubation, as well as leverage Alibaba's resources in China to manage challenges in entering the China market. Program partners currently include Silicon Valley Association of Chinese Entrepreneurs Inc (SVACE), Hanhai Investment Inc, Hong Kong Science Park. The participating start-ups will also be invited to join Alibaba Cloud's marketing campaigns, both online and offline.
As part of the program, a series of competitions will be rolled out in key regions including ASEAN markets, Hong Kong, Korea, the Middle East and Europe, to honor start-ups that demonstrate good business potentials. Regional winners from the competitions will have the opportunity to pitch their business ideas and conduct live product demos at the annual Alibaba Computing Conference Hangzhou Summit in October 2016. During the program roll-out, cloud workshops, entrepreneurship talks and other activities will also be held in these key regions.
Expansion in ASEAN
Alibaba Cloud has chosen Singapore as the regional hub for the program for the country's strong links and access to other ASEAN markets, including Thailand, Indonesia and Malaysia. With its close connectivity and reputation as Asia's most entrepreneurial economy, start-ups in the program can easily build connections in Singapore and catapult into neighbouring markets.
Mr. Pang Heng Soon, General Manager of Infocomms Investments under the Infocomm Development Authority (IDA) of Singapore, says: "We are constantly looking at ways to continue building a strong support ecosystem for start-ups in Singapore through initiatives such as the Create@Alibaba Cloud program. For start-ups to succeed they will need both technical know-how and market insights; 2 through the program, entrepreneurs will gain access to cloud capabilities, financial capital and insights on cross-border expansion to reach their full potential."
About Alibaba Cloud
Established in September 2009, Alibaba Cloud (intl.aliyun.com), Alibaba Group's cloud computing arm, develops highly scalable platforms for cloud computing and data management. It provides a comprehensive suite of cloud computing services to support the participants of Alibaba Group's online and mobile commerce ecosystem, including sellers, and other third-party customers and businesses. Alibaba Cloud is a business within Alibaba Group.