Asia premier art fair, Art Basel is an annual contemporary art showcasing at the Hong Kong Convention and Exhibition Center. This year marks the fifth edition and has featured 242 premier galleries, from 34 countries including a new sector, Kabinett. Kabinett participates in curatorial concepts exhibited in architecturally delineated space within its booths. UBS, a continuous global lead partner of Art Basel, has supported the organisation for more than 20 years, including substantial engagement in all 3 shows in Basel, Miami Beach and Hong Kong.
A new collaboration between Art Basel and Goggle Arts & Culture this year is that five international artists experimented virtual reality with Goggle Tilt Brush in which they created artworks using Google's 3D drawing and painting applications. These type of artworks tend to have brighter pigments, vibrant contents and cartoonish linings. Renowned international artists include Boychild, Cao Fei, Robin Rhode, Sun Xun, and Yang Yongliang have stepped into the innovative space for modern art.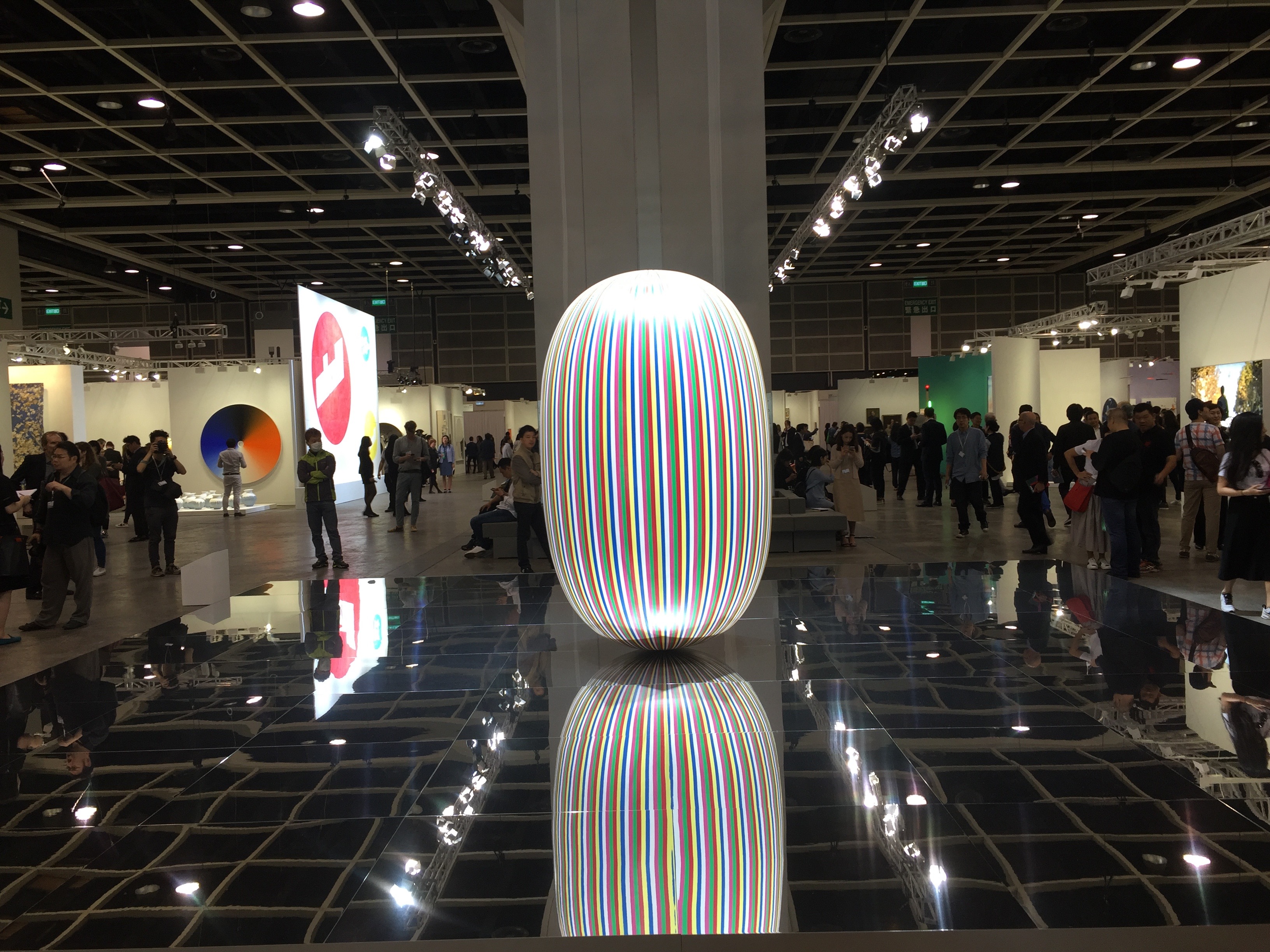 Revolutionary Artech aspect of Art Basel this year is incorporating cutting edge technologies: virtual reality devices to tell stories that create visual, physical engagement from the viewers. Nonny de la Pena recreated the environment of Guangzhou in the 1990s through an immersive virtual reality experience where participants take on "Safely Manoeuvring Across Lin He Road ( 1995) by New York and Beijing based artist Lin Yilin. Each participant can sign up at the booth outside of Hall 3 for a 10 mins VR experience and take on Lin's role as road side artist. In the setting, Lin has built a wall of bricks in the middle of a busy roadway in Guangzhou. As the artist moved across, he gradually brought the wall along and forcing vehicles to detour around him and the wall. Lin's work often features installation, photography and moving image media which characterize outdoor and urban construction motifs.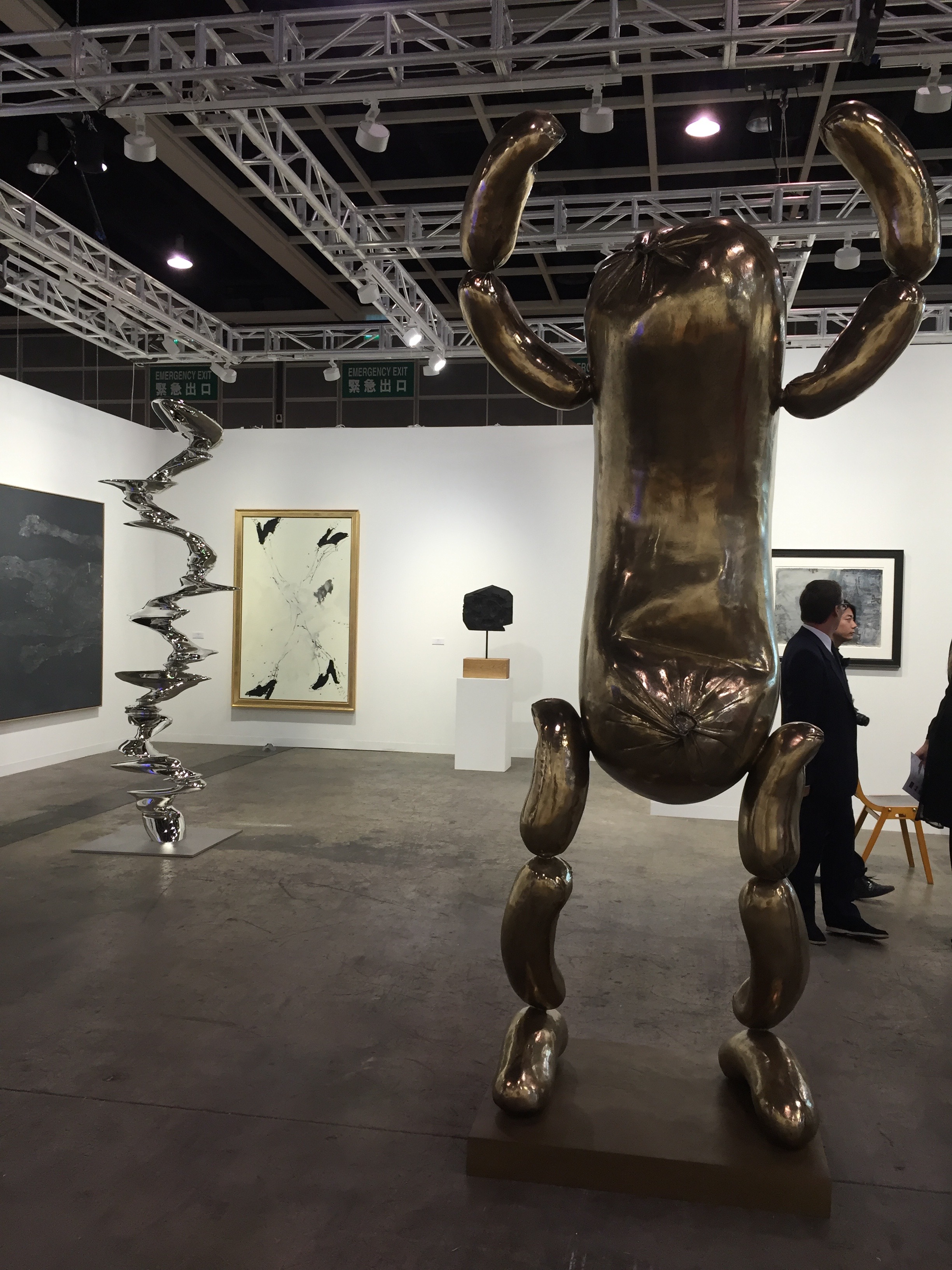 One of the Hong Kong artists, Kingsley Ng has debuted "Twenty-Five Minutes Older" at this year's show and it's drawing attention from all angles. Known for capturing moving images of Hong Kong's passing street life, the scenes would display street signs and scenery familiar to Hong Kong residents and inviting audience to re-experience the city in a new light by using a popular mode of transport: trams, aka. "ding dings". "Twenty-Five Minutes Older" is commissioned by Art Basel and supported by MGM Resorts Art & Culture. Trams will run daily between Causeway Bay and Western Market, Sheung Wan for free of charge from Mar 20-28, 2017. For more information about the schedules and ticket reservations, please visit artbasel.com/25mins.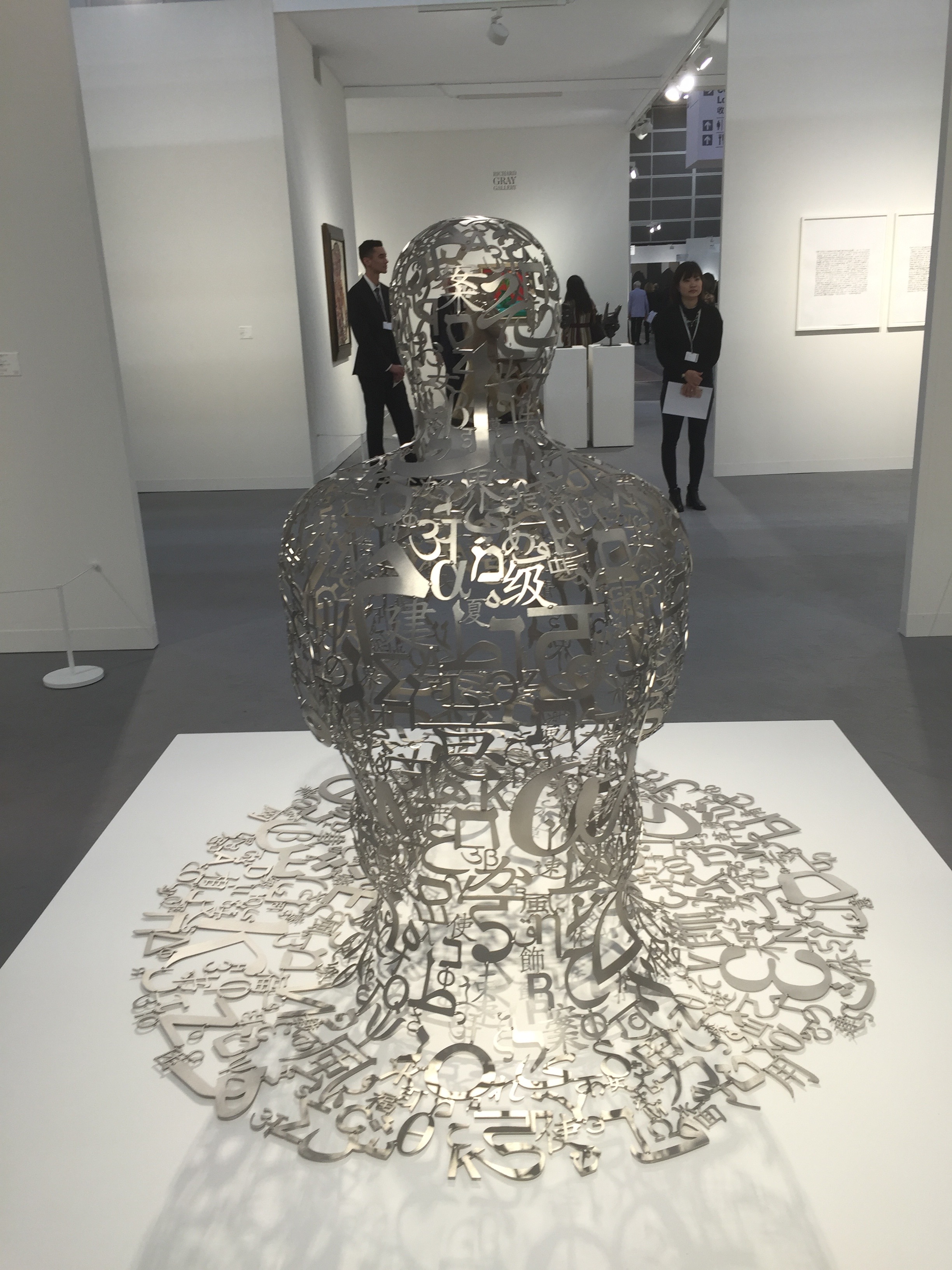 One of the eye catching artworks are the chubby ladies and gentlemen by Galerie Gmurzynska, and Galerie Thomas but nevertheless, Art Basel is a event for all ages, including a junior arts centre for young children, spacious area for handicapped or baby strollers, with international exhibitors ranging from one person shows, thematic groups, installations, film/video programs to collections of art historical material, it is a diverse modern event for inspirational and educational journey all in one go.