9th Edition Opens Thursday 15th September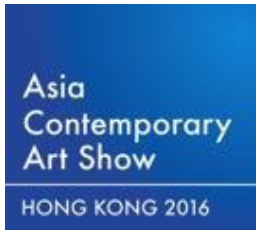 Hong Kong, Tuesday July 5th 2016: The popular and highly successful Asia Contemporary Art Show returns for its 9th edition on September 15 – 18, 2016, at the Conrad Hong Kong. The Show presents a diverse line up of more than 80 exhibitors from 15 countries in Asia and around the world, bringing to Hong Kong an outstanding collection of more than 2,500 artworks including original paintings, limited editions, sculpture and photography.
Director Mark Saunderson said that visitors to the Show can expect to see a diverse line up of artists and a wide range of exciting artworks. "This September, we are pleased to present many talented emerging and mid-career artists who have not joined the Show before, and whose works are new to Asia.
"Collectors and art enthusiasts alike will appreciate the works of artists like young Chinese contemporary painter Du Xi whose work brings together the historical with the contemporary; the romantic and mysterious works of Vietnamese Doan Xuan Tang; Argentinian artist Claudia Ferrari who brings South American flair to her Japanese ink-wash works; and paintings by local Hong Kong artist Lau Chin Hung, who recently achieved success at Sotheby's and Christie's."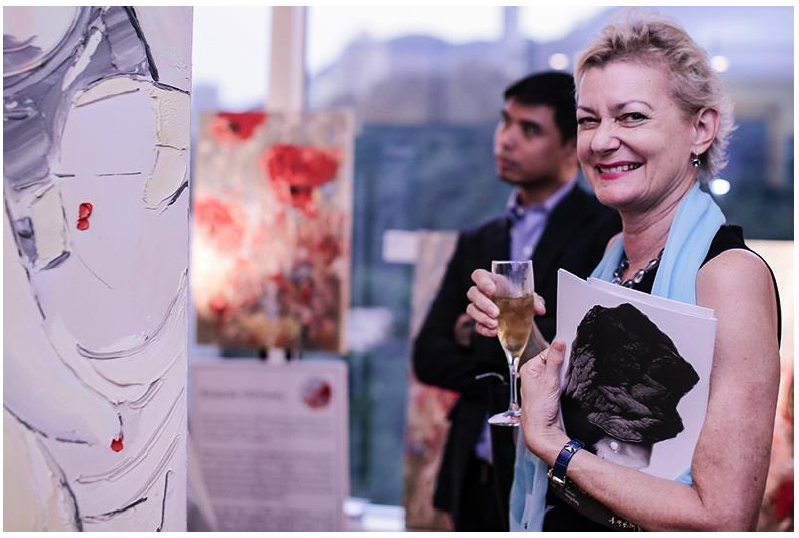 Saunderson explained the choice of venue, with art displayed in curated rooms over four floors at the Conrad Hong Kong. "What we offer is a unique experience that takes the visitor 'beyond the white wall' of art galleries and other art fairs in Hong Kong. Our art rooms provide a setting, much as you would see art when hung at home or at work. And importantly, it's an experience where the visitor to the Show can connect with the artist or gallery staff. The hotel art fair concept is embraced in principal art hubs around the world, including Miami, New York and London – the format also makes good commercial sense for both art seller and buyer as the cost of expensive exhibition hall space is not priced into the artwork."
The Asia Contemporary Art Show would like to acknowledge and thank arts patrons Macey and Sons Auctioneers and Valuers Limited, the Wall Street Journal Asia Edition, Venture Studios, Fiji Water and Langton's East Asia; as well as hospitality partners Samuel Adams and Leaf Tea Boutique for their support.
Tickets for the Asia Contemporary Art Show are now available for HK$220 (buy one and bring a friend for free) at www.asiacontemporaryart.com.  Tickets at the door are HK$220 per person.
Asia Contemporary Art Show
9th Edition
Conrad Hong Kong, 40 – 43 floors
September 15 – 18, 2016
Opening Hours:
VIP Collectors Preview (by invitation only)
Thursday September 15, 5pm – 9pm
Friday ART Night (by invitation or ticket)
Friday September 16, 5pm – 9pm
General Admission
Friday September 16, 1pm – 5pm
Saturday September 17, 1pm – 8pm
Sunday September 18, 11am – 6pm
Tickets:
Specially priced advance-purchase online tickets are on sale now for HK$220, and bring a friend for free (tickets at the door are HK$220 per person). Includes access to Friday ART Night on Friday September 16 with a complimentary drink; plus multiple access Friday afternoon, Saturday and Sunday.
Free admission for children under 16yrs accompanied by an adult.
Buy tickets at http://www.asiacontemporaryart.com/tickets/