(Meeting Ms Norma Chu in TimeAuction HK event, on May 28th, 2016 at DayDayCook studio at Sheung Wan)
Like most Hong Kong ladies, Norma enjoys quality time in kitchen with friends and loved ones. She takes photos of well-crafted dishes and share it online. She loves traditional Hong Kong cuisines like Cheung Fun (sticky rice rolls), Siu Mai (steamed dumplings), spicy garlic eggplant and scallop with vermicelli. However, Norma takes her passion to profession, now running DayDayCook.com, one of the most popular Chinese recipes website that has 1.7 million subscribers. An 80-staff empire spanning between Hong Kong and Shanghai, it produces over 100 cooking video clips a month, some of those featuring Norma herself.
Like few other, "when I was 15 years old, I had my first part time job working in a restaurant, taking guests to tables…I didn't want to spend my family's money back then," Norma's driven character covered under her apron made her a star performer in her private banking job after graduation, as it took her only four years to be promoted from junior equity analyst role to desk head, but she was not satisfied on a 9-5 white-collar role. "I have always enjoyed my time in the kitchen, and back then I started thinking of a venture around sharing my passion in the kitchen… when I feel stressed at work I will take time to go to kitchen [in office] to cook .. and in particular pre-wedding couples enjoy quality time together cooking."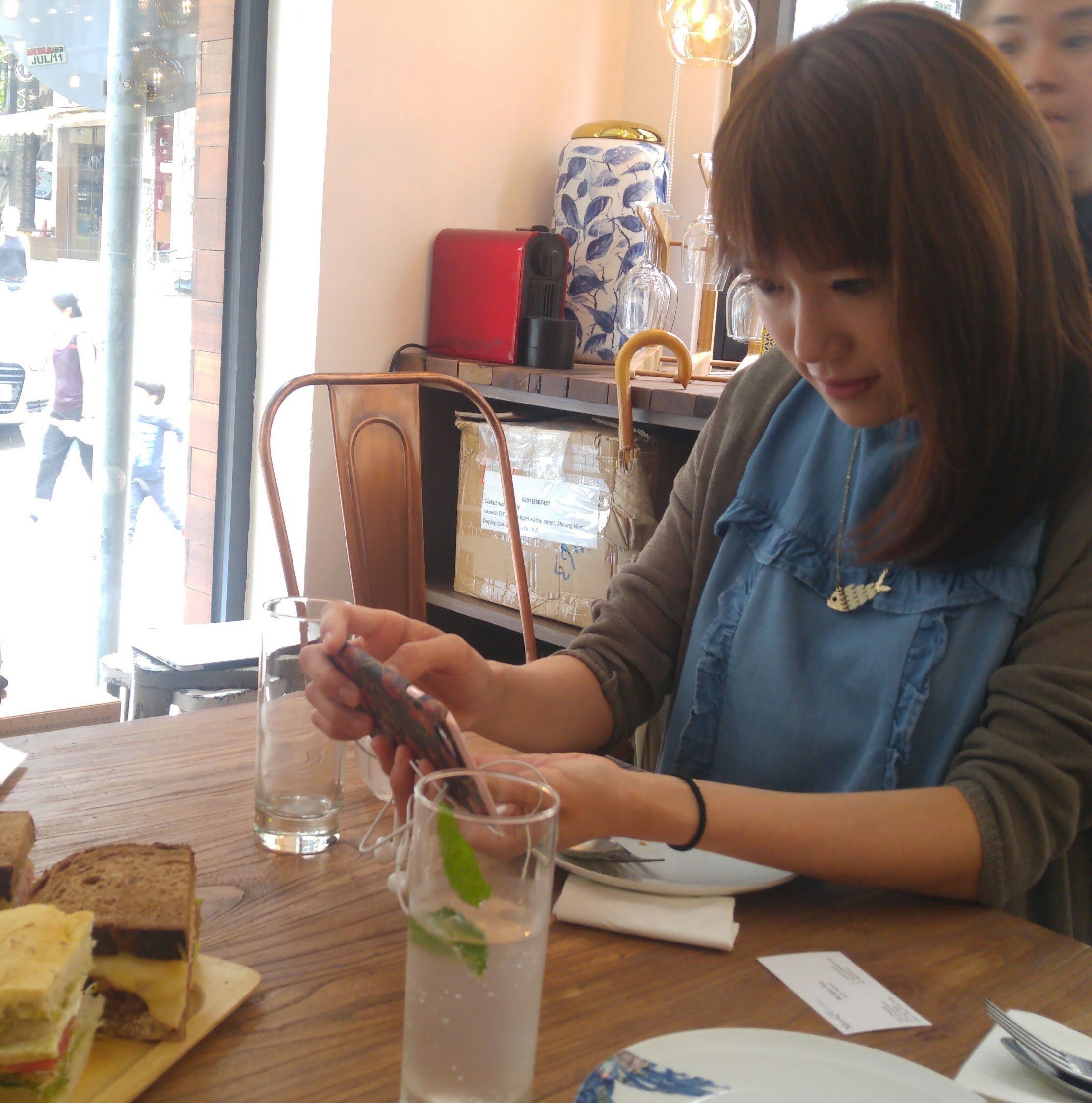 With a strong business sense and analytical mind, she began testing the market writing a blog on Facebook, back in 2011, when client acquisition on social media was just about to take off. In six months she gathered over 100,000 followers, which gave her confidence to take it to the next step – launching a website and a mobile application in Hong Kong, raising the angel round funding of USD 600k from friends and families. In just two years, Hong Kong business has grown much traction, yet Norma's ambition was high. At the beginning of 2015, while she wasn't supported by all mentors on such ambition, she boldly entered China mainland market, opened an office in Shanghai, and recruited around 60 staffs by the end of 2015, split into content team developing new recipes, production team for filming quality videos and website, and marketing team for client acquisition via social media. Revenue became meaningful from video-linked sales of food ingredients and utensils, which anchored investor confidence as she raised series-A funding as of end of 2015. She hired an ex-Alibaba CTO, and initiated new business of selling own-branded cooking sauces and instant meals.
While it only took four years for Norma to get DayDayCook to current success, it wasn't all that easy. "I work 19 hours a day, and spend 5 weekdays in Shanghai, weekends in Hong Kong" "do you take vacation?" "no, there is no vacation when you are an entrepreneur running the business. Vacation simply means working away from home." Hard work aside, Norma has to fight prejudice. "It is an uphill battle seeking funding from Chinese investor. Firstly, I am a woman. Secondly, Chinese typically think Hong Kong start up entrepreneurs are too small, too slow, and not aggressive enough growing the business." Norma took a zip of the chilled fruit punch, as if the fund raising just took place yesterday. There is sparkle in her eyes, whose sign of wisdom and determination is more common among athletes than home-made chefs. "Three characters investors look for are personality, experience, and strategic thinking."
The target audience of DayDayCook is pre-wedding couples, which refers to different age group in Hong Kong (early 30s) and in Shanghai (late 20s). While there are plenty cooking recipe resources online and offline, "it is imperative for us to build a niche over time, and become a number one player in certain market segment. From day one I approached the business from the consumer's standpoint, as we made ongoing effort solving the pain points of the customers. This is something I learnt during my early days in the restaurant jobs."
How did Norma build her team? "In general I like to hire young people who are passionate and hardworking. They are likely to be cost-efficient staffs." "how do you identify recruits?" "Firstly, acknowledge that there are people around you who are better than you doing certain things. Secondly, get these people to work for you. I was competing with another major Chinese tech giant when I as recruiting my CTO. That wasn't easy."
To most of us, it is an art to stay nimble and determined at the same time, which is why it takes talent to be a successful artist. "As a young entrepreneur, don't be shy to ask for help. There was different kind of mentors at different stage of my venture." "Were any tough decisions made?" "Sometimes I had to turn down suggestions by certain mentors, like running a cooking school, or filing a movie." "What would you do to encourage more of Hong Kong unicorns like yourself?" "I admit that Hong Kong young people had hesitations at times. I guess just do it! Some US start-ups start in a garage." "So Hong Kong has a lower tolerance of failure?" "Yes it does. High rent and limited access to venture funding aren't making it easy for us. The government can hopefully do more to address these two pain points." And yes, we are keen to share the success stories like Norma, to encourage more Hong Kong unicorns!
Final words of wisdom? "Do your best and forget the rest!" That resonated how Norma built her team, finding partners of different strengths to complement her weakness, and focus on what she is really good at. "I do not go on stage for videos that often now in China. People do not know me." I am sure one day, you will be.
Sincere thanks to TimeAuction Hong Kong team organizing the event, and Norma taking the time for sharing.
Tesla