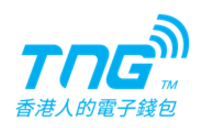 TNG Wallet Revolutionises Ticketing for Hong Kong Book Fair
with Electronic Admission Tickets
e-Ticket purchase made swifter and smarter; anytime, anywhere
100,000 FREE Hong Kong Book Fair e-Tickets Giveaway to reward new members
[Hong Kong – 7 July 2016] TNG Wallet, the next generation e-Wallet provider which pioneered the one-stop e-Ticketing experience for the Hong Kong International Wine & Spirits Fair last year, has now been appointed the sole official e-Ticketing outlet for the HKTDC's Hong Kong Book Fair 2016. All TNG members will be able to purchase this year's Hong Kong Book Fair e-Tickets via TNG Wallet app. TNG is also giving out 100,000 FREE Hong Kong Book Fair e-Tickets (worth HK$ 25) to reward new users registering a TNG Wallet account, in the hopes of facilitate the development of electronic payment lifestyle in Hong Kong while foster a reading culture.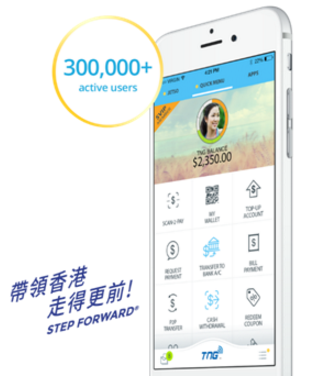 e-Ticket Purchase Anytime Anywhere – No More Queuing
Starting at 10am on 5th July 2016 (Tue), TNG Wallet members can purchase Hong Kong Book Fair 2016 e-Tickets (Adult: HK $25; Child: HK $10) anytime, anywhere using the "Coupons & Tickets" function in their TNG Wallet App. Once the purchase is completed, members will receive a QR Code representing their ticket in their TNG Wallet[1]. E-tickets with QR code can minimise the risk of being denied entry due to a lost physical ticket. TNG also makes it convenient for members to gift e-Tickets to other TNG users, with just a few clicks on their smartphone. Furthermore, TNG members can make multiple purchases for accompanying friends, who can enter the Book Fair simply by presenting their e-Tickets under onsite instructions.
In recent years, the Hong Kong Book Fair has attracted over a million visitors. TNG CEO Mr Alex Kong said that the new, diversified functions of the TNG Wallet would eliminate queuing times for tickets. "Technological development is certainly poised to address, and eventually solve various social problems. Take electronic payment tools as an example. TNG Wallet allows people to buy exhibition or event tickets in a matter of seconds, and is powerful enough to handle transactions simultaneously by multiple users. This means a considerable time reduction spent on waiting or queuing for physical tickets. For enterprises burdened by the high costs of traditional tickets production in terms of design, printing, logistics and manpower, e-Tickets are cost effective and offer greater flexibility. In short, e-Tickets benefit both event organisers and participants."

Giveaway of 100,000 FREE Book Fair e-Tickets to Promote e-Payment Lifestyle and Reading Culture in Hong Kong
To celebrate its appointment as the sole official e-Ticketing outlet for the Hong Kong Book Fair 2016, TNG Wallet is giving away 100,000 FREE Book Fair e-Tickets to new users registering as TNG members for the first time, between 5th and 19th July. Each new TNG member will receive one free e-Ticket worth HK$ 25 in their TNG Wallet for the Hong Kong Book Fair 2016 on a first come, first served basis, while stocks last1. The Hong Kong Book Fair is also extending an additional offer to TNG members: members who purchase or redeem 20 Julyor 21 July Book Fair regular tickets can use the same tickets for admission again on 22, 23 or 24 July after 7pm. Mr Kong adds that his agenda goes beyond promoting local e-Payment lifestyle, to enabling greater social development: "With TNG as an e-Ticketing platform, we can expect even more visitors to this year's Book Fair. e-Ticket users are expected to take up approximately 20 percent of the total visitor count, which are our forecast and our target. As a Hong Kong start-up, we're not just focused on driving our business and promoting e-Payment lifestyle. We want to help advance social development in various aspects. Through giving away e-Tickets and offering an easier way to buy tickets, we hope to bring more people to this year's Book Fair, cultivate a reading culture, and do our part in supporting the local economy and publishing industry."
In addition to the Hong Kong Book Fair 2016, TNG Wallet will also continue to serve as an e-Ticket outlet for other local exhibitions and events, large and small, so more people can experience the convenience enabled by TNG's leading-edge e-Payment lifestyle. Through these efforts, TNG expects to boost Hong Kong's e-Payments industry as well as the level of attendance at local exhibitions and events.
Looking ahead, Mr Kong says, "It has only been eight months since TNG Wallet's launch and we are proud of its achievements. We started out by collaborating with merchants on top-up and purchase offers, but have never stopped innovating and developing lifestyle and convenience-enhancing functions to meet merchant and user needs. This April, we debuted e-Payments for taxi rides in Hong Kong. Last month, we launched TNG Wallet 2.0, featuring intuitive features such as cash withdrawal, credit card top-up and bank transfer. Now, TNG Wallet has become a part of one of Hong Kong's largest exhibitions, thanks to support from different sectors in our society. Looking ahead, we will explore further collaboration opportunities with exhibition and event organisers, so that more people can benefit. We will continue to lead Hong Kong to as it Steps Forward to a new and more efficient digital lifestyle with TNG!"

About TNG
Founded in 2013, TNG is committed to bringing its leading-edge technology to enhance the life of Hong Kong people through its next generation payment, money transfer and lifestyle management solutions. TNG is a user-friendly and technologically-advanced electronic wallet that combines innovative promotion and marketing strategies, such as online-to-offline (O2O) transactions and payments, targeted marketing, member benefits, e-tickets and e-coupons in one solution on the smartphone for users to settle transactions such as purchase payments, bill payments, bank transfer, instant credit card top-up service, cash withdrawal and convenient peer-to-peer (P2P) money transfers.
TNG's convenient and free-to-user value adding (top-up) service is available at numerous merchants in Hong Kong, including all 759 Stores, all 7-Eleven convenience stores, all Jetco ATM terminals, credit cards, as well as the online banking platform of selected banks. Thanks to the built-in customer relationship management (CRM) platform which is free to merchants, merchants can now enjoy a more affordable non-cash payment option with low handling fee, significant improvement in their cash flow through TNG's fast settlement of transactions with merchants, and a CRM tool that allows merchants to more fully engage with their customers.
TNG is committed to revolutionising the way consumers shop and pay by providing the most convenient and affordable electronic wallet services for corporate and individual users. At the same time, TNG continues to leverage its cutting-edge technology by optimising its next generation electronic payment system to create a more efficient and convenient lifestyle for users, taking Hong Kong's fintech and e-payment industries to a higher level. Step Forward with TNG.
For details, stay connected with:
TNG website: http://www.tng.asia
Facebook Fan Page: https://www.facebook.com/TNGWallet
Twitter: http://twitter.com/TNGWallet